Keighley St. Andrew's is a Church of England Voluntary Aided primary school and nursery, which caters for children from age 3-11. It is in the Bradford Diocese.
St. Andrew's is a 2-form entry primary school. Additional building work was completed in 2001 to accommodate 420 children on roll in the main school and 78 children in the nursery.
The school is pleasantly situated close to the town centre, off West Lane. Within the school there are currently 15 classrooms and a nursery. In addition there are large central areas which house the well resourced library and computer suite and offer space and facilities for practical and group work. There is a well-equipped hall, which is also used as a dining room and for indoor PE. There are three playgrounds; the nursery and reception children have a separate playground.
The school's trust deed was drawn up by the National Society, the Church of England's educational organisation in 1839 when it was known as a National School. This continued until the 1944 Education Act. Following the 1870 Education Act, in 1871, the trust was covenanted to the Parish of Keighley St. Andrew's.
SCHOOL HOURS
Breakfast Club: 8.00am to 8.30am
Morning Session: 8.40am to 12.00noon
Afternoon Session: 1.00pm to 3.15pm.
Nursery Morning Session: 8.30am to 11.30am
Nursery Afternoon Session: 12.30pm to 3.30pm
Reception Morning Session: 8.40am to 11.30am
Reception Afternoon Session: 12.30pm to 3.15pm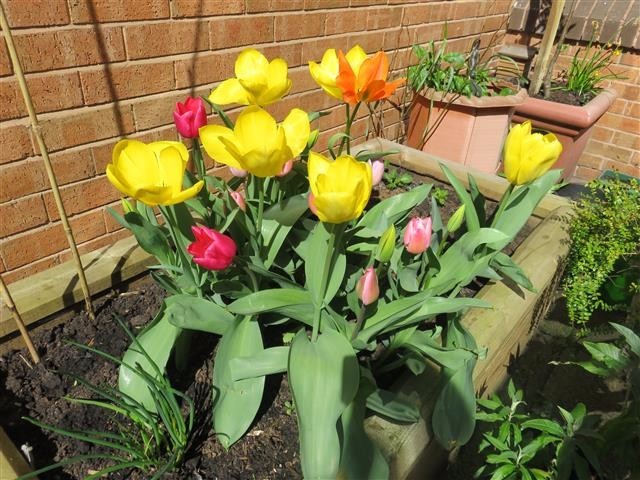 Below: Steel sculpture of our school badge, showing St. Andrew's saltire cross against a fish (St. Andrew was a fisherman)